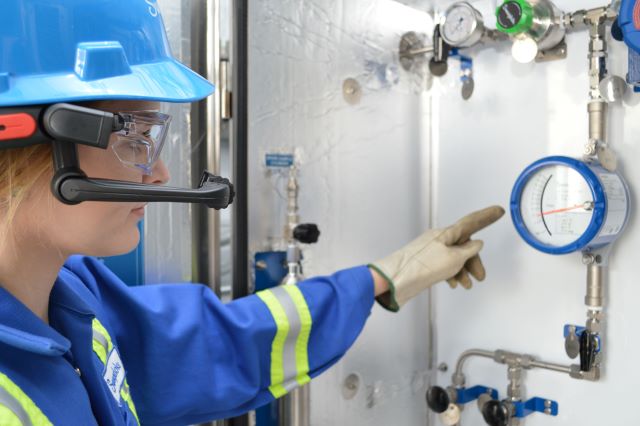 Virtual Services
Recent challenges have allowed us to place an increased emphasis on virtual capabilities in order to effectively reach our customers. By leveraging technology, we are able to provide solutions through virtual meetings, tech talk webinars, RealWear, video tutorials, and more! See below for upcoming events!
Virtually Meet Your Account Manager
Every Swagelok customer has a dedicated account manager that is eager to help you find solutions to your fluid system issues. Click the link below to contact your local distributorship and schedule a meeting with your account manager.
Virtual Tube Fitting Installation Essentials Training
With live video conferencing, we are able to facilitate one-on-one Tube Fitting Installation Essentials to customers virtually. Tools and fittings are shipped to your door and step-by-step instruction is provided.
Virtual Sampling System Maintenance (SSM) Training
Learn how to troubleshoot a variety of common sampling system issues from the process line through sample disposal.
---
Upcoming Events
---
Tech Talk Webinar:
Select A Pressure Regulator in Five Steps
Hosted with Chemical Engineering
Thursday December 9, 2021, 11am EDT
Cost: FREE!
About
Pressure regulators play a crucial role in many industrial fluid and instrumentation systems, helping to maintain or control desired pressure and flow in response to system changes. It is important to select the right regulator to keep the system operating safely and as intended—the wrong choice can lead to inefficiency, poor performance, frequent troubleshooting, and potential safety hazards.

Knowing how to choose the right regulator requires an understanding of the different types of regulators, how they function, and how they can be applied to meet the needs of your system. Wouter will talk more about pressure regulators, their functionality, and how to determine the best option for your system needs.
Wouter Pronk
Technical Lead, Regulators; Swagelok
Wouter began his career with Swagelok in 2010 with the acquisition of RHPS Regulators where he was a sales manager for 17 years. Prior to that, Wouter worked for 10 years at a machining supplier to RHPS as their superintendent and later their sales manager. At Swagelok, Wouter became the lead technical trainer for pressure regulators responsible for training the global sales force and working with customers on complex regulator applications.
Mary Page Bailey
Senior Associate Editor/Moderator
Mary Page Bailey has been an editor with Chemical Engineering since May 2013, after working five years as a process design engineer at ExxonMobil Chemical Company's joint venture, Univation Technologies, LLC. During her time with Univation, she designed equipment for numerous Unipol polyethylene plants and attended a plant startup in China. She holds a B.S. Ch.E. degree from the University of Oklahoma.
---
CONTACT US